AREAS OF SPECIALTY.
Muscle Gain, Strength + Fat Loss Programs

Strength Training for Functional Movement

Core Strength + Conditioning

Postural Assessment + Corrective Exercise

Nutrition Coaching
BIO.
I have been working out for more than twenty-five years, and have been a Personal Trainer for over a decade. In that time, I have learned what a difference good form, proper workout technique, and good nutrition can make to both body and mind. My goal has always been to make "working out" a safe, enjoyable, and productive experience for my clients.
Science has brought us much information about how physical fitness and nutrition influences changes in our bodies. It's my job as a trainer to make sure I get this information (based on goals we set together) to you. By creating a realistic program, tailored to your specific needs and requirements, I can help you achieve your goals, motivate you, and help you remain energized and happy.
Having studied a variety of fitness techniques throughout the years, I know the importance of working out with correct form and posture. Above all else, we need to protect our bodies from injury while working toward our fitness goals. That's why it's so important to avoid unnecessarily stressing our bones, joints, and tendons.
I'll work with you to design a program that helps you safely achieve your fitness goals, while at the same time keeping you motivated and energized. I'll also make sure you have the tools and information necessary to integrate fitness into your everyday life, for the rest of your life.
Anyone can come to the gym for an hour or so. It's the other 23 hours a day outside the gym that can influence our body composition. When it comes to nutrition, there is no better saying than "you are what you eat". What we put in our bodies influences our weight, energy, and mental state. In addition to a sound workout program, it is my desire to lead you in the proper direction to healthier eating habits.
I have worked with all ages and skill levels, from athletes, to first timers in the gym, from high schoolers to retirees. I have spent my life being active, from cycling, hiking, skiing and backpacking the wilderness of California. We all have different ways of being active, and it's important to make sure our workouts mirror this.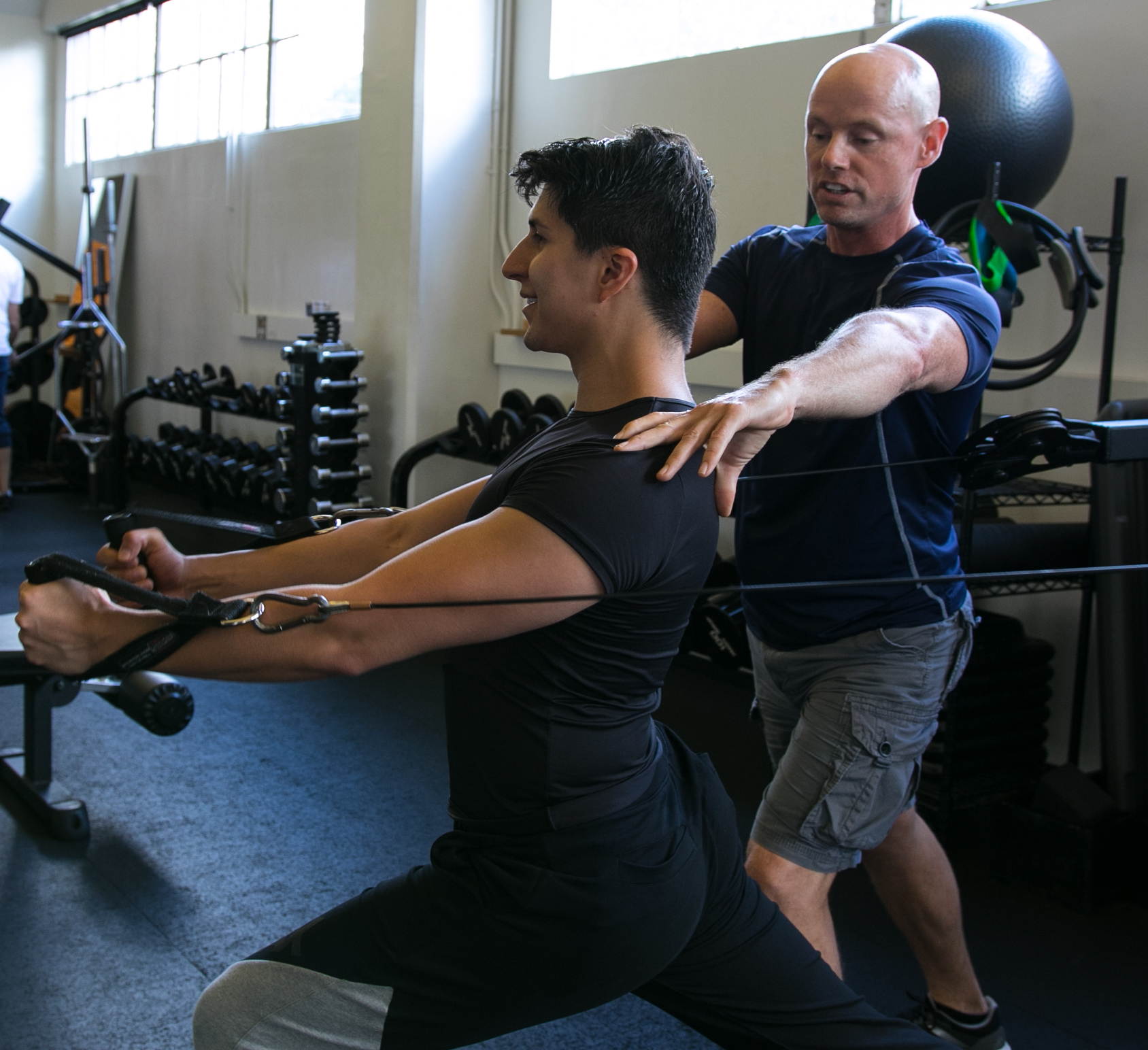 EDUCATION.
National Academy of Sports Medicine | Personal Trainer

National Academy of Sports Medicine | Corrective Exercise Specialist

America Council on Exercise | Personal Trainer

Apex Fitness Nutrition Aerobics and Fitness Association of America | Personal Trainer
TESTIMONIALS.